Reader, I've been doing the '100 Happy Days' Challenge now for just over a month and it's really nice. At my low moments, I can look back over the pictures I've taken and know that even in stressful times I've managed to find time to make myself happy each day, if only for 5 minutes. I'm an avid believer in the idea that if you share happiness you'll be happier yourself, and today I am feeling rather tired and a little doleful (I don't cope with tired particularly well). So I thought that I would share 10 happy things with y'all that should give you a flash of the warm fuzzies!
TEN HAPPY THINGS!
Otters hold hands when they sleep so that they don't float away
Look at them. Look at their little faces and their upright arms and the fact that they are HOLDING HANDS. This is so freakin' cute. I would like an otter please. Bonus cuteness-otters play catch with stones when they're bored!
2. Sloths have a poo dance
You know what that gif is? That's a baby sloth, in a babygro, doing a poo and being REALLY HAPPY ABOUT IT. You're welcome.
3. Carly Rae Jepsen is 28 years old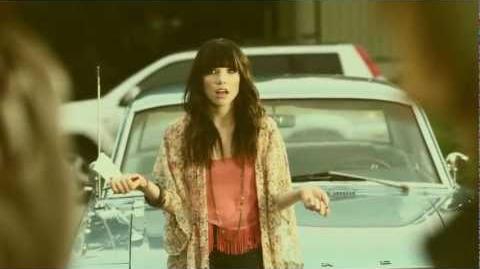 And she still managed to have a teenybopper hit. I initially thought she was 18 and was quietly grumpy about younger people than me doing so much better, but 28? 28 is ENTIRELY ACCEPTABLE. And in the video for her song, 'Call me maybe', she is being totally juvenile. It's not just us guys, it's all twenty somethings....phew!
4. This tiny lizard exists. And he is beautiful.
LOOK HOW TINY. SO TINY! THE LITTLE TAIL?! GAAAAWW....
5. This pie is a real. We could eat it.
Look at that glorious bastard. It's a brie and cranberry pie. Holy moley. I want it in my belly THIS INSTANT.
6. Animals wrapped up like burritos
LOOK AT THE BATS AND TELL ME YOU ARE NOT HAPPIER KNOWING THEY EXIST.
7. This baby is doing a Patrick Stewart impression. And doing it well.
8. Cows have best friends
Sometimes I remember this and it just makes me happy. Cows form friendships and spend each day with that other bovine. They will seek them out in a crowd. Their mood is better when they're around their chum. GAW!
9. This child has just discovered bubbles and he think's they're FUCKING ROCK AND ROLL!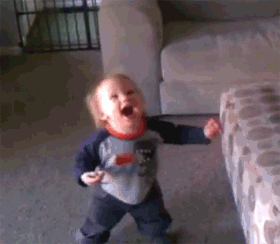 He might explode at any second. He is THAT happy.
10. This little boy talking about love
Isn't that just wonderful? His little face at the end!
Well, I hope that brought you cheer Reader,
Ash
x